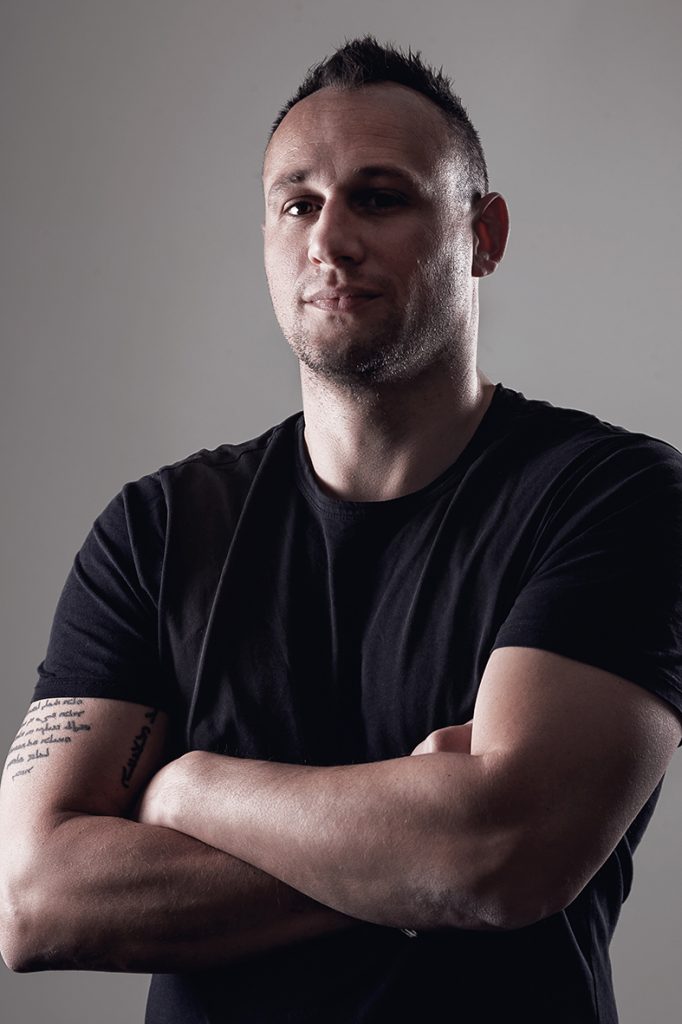 Born April 17th, 1981, Marc van Rooijen is a self-taught contemporary artist based in Utrecht, The Netherlands. He holds no Bachelor of Arts or other artist titles, but caries a Dutch National Mixed Martial Arts Championship instead.
After serious injuries sustained throughout his fighting career, Marc exchanged his fighting gloves for canvas, oil paint, brushes and pallet knives. At first, he painted realistically but Marc translated his inspiration and passion for sports into his work. This made his work change towards a more dynamic and semi-abstract style. People play a central role in his art. The person's character in his work is recognizable but an abstract complexity is added to it.
Besides paintings Marc also makes colorful digital portraits. By dividing faces in color blocks an extra dimension is added to a person's identity. Recently he started experimenting to paint portraits on caps.
Since 2019 a selection of Marc's work is represented by NYA Gallery.  Marc is honored that sports legends like Mike Tyson and Valentino Rossi own his art work. Football star Ronaldinho shared one of Marc's artworks on his social media channels. He also did commission works for Dutch National Football stars Memphis Depay, Denzel Dumfries, Riechedly Bazoer and Jairo Riedewald.